Missing Children in Virginia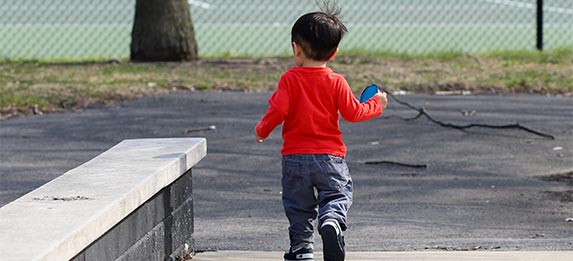 Recovering a Missing Child in Virginia
When it comes to reuniting left-behind parents with their missing children in Virginia, The Committee for Missing Children has a long track record of helping families who are in peril. Whether the child has run away, or they have been abducted by the other parent, this can leave families in total disarray as they try to learn the truth of their situation. Our primary objective is to make sure that these parents have all of the help that they need. If a child has gone missing, time is of the essence. Parents do not always have the financial resources on hand to complete the search on their own. That's why The Committee is here to help families make sense of their options.
Casting The Widest Possible Net
In order to locate children that have been separated from their parents, it is imperative that we utilize all of the resources that are currently available. Thanks to modern technology, plenty of advances have been made that allow parental kidnapping cases in Virginia to be wrapped up more quickly. Agencies that are dedicated to these cases can provide all of the information that they have on hand, giving The Committee and parents the chance to learn more. It can be difficult for the parents who have been left behind to pinpoint their legal needs and assistance is needed in these instances.
Tireless Advocacy for Child Protection
Law enforcement officials need active support during cases like these. That's where The Committee's many years of experience come into play. In addition to assisting law enforcement officials, The Committee also works as an advocacy group, lobbying to change current statutes, allowing missing children to be returned to their rightful parent more easily. In many cases, the current laws on the books are too ambiguous for these cases. This creates a greater level of uncertainty, making it harder for parents to reunite with their children.
When children in Virginia are abducted by the other parent, they can be taken across state lines and even international borders. Parents must be empowered and given all of the tools that they need to locate their lost children. 
Additional Resources for Missing Children in Virginia
Fortunately, there are also additional resources to assist the parents of missing children in the state of Virginia. The Committee will recommend the left-behind parent contact the state's Missing Children Clearinghouse when it is time to learn everything that parents need to know. All information that is currently available as it pertains to missing children and/or parental kidnapping in Virginia can be found there. The Virginia State Police are often an important point of contact in these cases.
Custodial & Parental Abduction Legal Codes
The more parents know about custodial and parental abduction legal codes, the better their chances of achieving the desired outcome. Most parents are not going to be well versed in these laws and that is understandable enough. That's where the experienced assistance of The Committee will become an invaluable resource. It can be challenging for parents of missing children in Virginia to properly define what is taking place.
Virginia law defines an abduction as follows: Any person who, by force, intimidation or deception, and without legal justification or excuse, seizes, takes, transports, detains or secretes another person with the intent to deprive such other person of his personal liberty or to withhold or conceal him from any person, authority or institution lawfully entitled to his charge, shall be deemed guilty of "abduction."
Any person who, by force, intimidation, or deception, and without legal justification or excuse, seizes, takes, transports, detains, or secretes another person with the intent to subject him to forced labor or services shall be deemed guilty of "abduction."  For purposes of this subsection, the term "intimidation" shall include destroying, concealing, confiscating, withholding, or threatening to withhold a passport, immigration document, or other governmental identification or threatening to report another as being illegally present in the United States.
When parents are in need of timely assistance, The Committee is here to help. Contact us immediately as soon as you are made aware of a disappearance in your family.