No one wants to go through the nightmare of a child going missing, but the unfortunate truth is that it does happen and families in Utah are no exception. Every year, children go missing in the events of run a-ways, as well as many cases of one parent kidnapping the child. Here at the Committee for Missing Children, it is our goal to help the left behind parents in Utah by providing the assistance necessary so they can fight for the safe and expedient return of their child.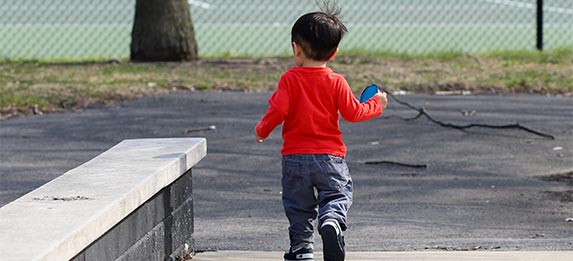 Recovering a Missing Child in Utah
The Committee has worked tirelessly in helping families return children taken illegally, especially those transported across borders, a major obstacle for traditional authorities. Parental kidnapping like this is still a form of child abduction, and can carry some heavy repercussions for the offending parent, but these cases quickly become difficult and complicated when the child is taken to another country. Because the Committee has helped many parents in the United States fight for the return of their children from a variety of countries throughout the world, we have a deep understanding of what steps to take to get your child successfully returned, and will be able to provide you with guidance and support. We operate as a non-profit in multiple locations, utilizing donations and corporate support to provide left-behind parents with guidance and support so they can navigate the difficult legal battle that can be necessary to have their child returned to them.
Advocacy at Multiple Levels
The Committee on Missing Children operates internationally as an advocate for parents. We focus our messaging on educating and informing various agencies and authorities on how child abduction occurs and crosses borders, and we also work regularly to build relationships that can help in cross-border efforts for child recovery. These relationships help build our repository of information and case data to help in the reunification of missing children worldwide.
Advocacy works in both a direct and indirect manner. The Committee's efforts message and communicate the need for attention on Utah's missing children up front, and the advocacy keeps the general issue of needing to support efforts alive as a reminder on older cases and the need for coordinated efforts on cold case efforts.
Additional Utah Resources
In addition to what the Committee on Missing Children brings to the table in the state, the citizens of Utah are also served by the Utah Department of Public Safety who dedicates specific resources to the recovery of missing children when state cases come up. These resources bolster investigations, help with data entry into the National Crime Information Center, distribute training on the Utah AMBER alert system and missing children cases, and help maintain the state's own clearinghouse on missing children case information and photographs.
Because the OPS operates as an official government agency, it has access to national and international crime prevention networks such as those maintained by the FBI and Interpol. This allows the OPS to leverage domestic and international digital power when searching for missing Utah children and related cases. Contact us today at (800)525-8204.